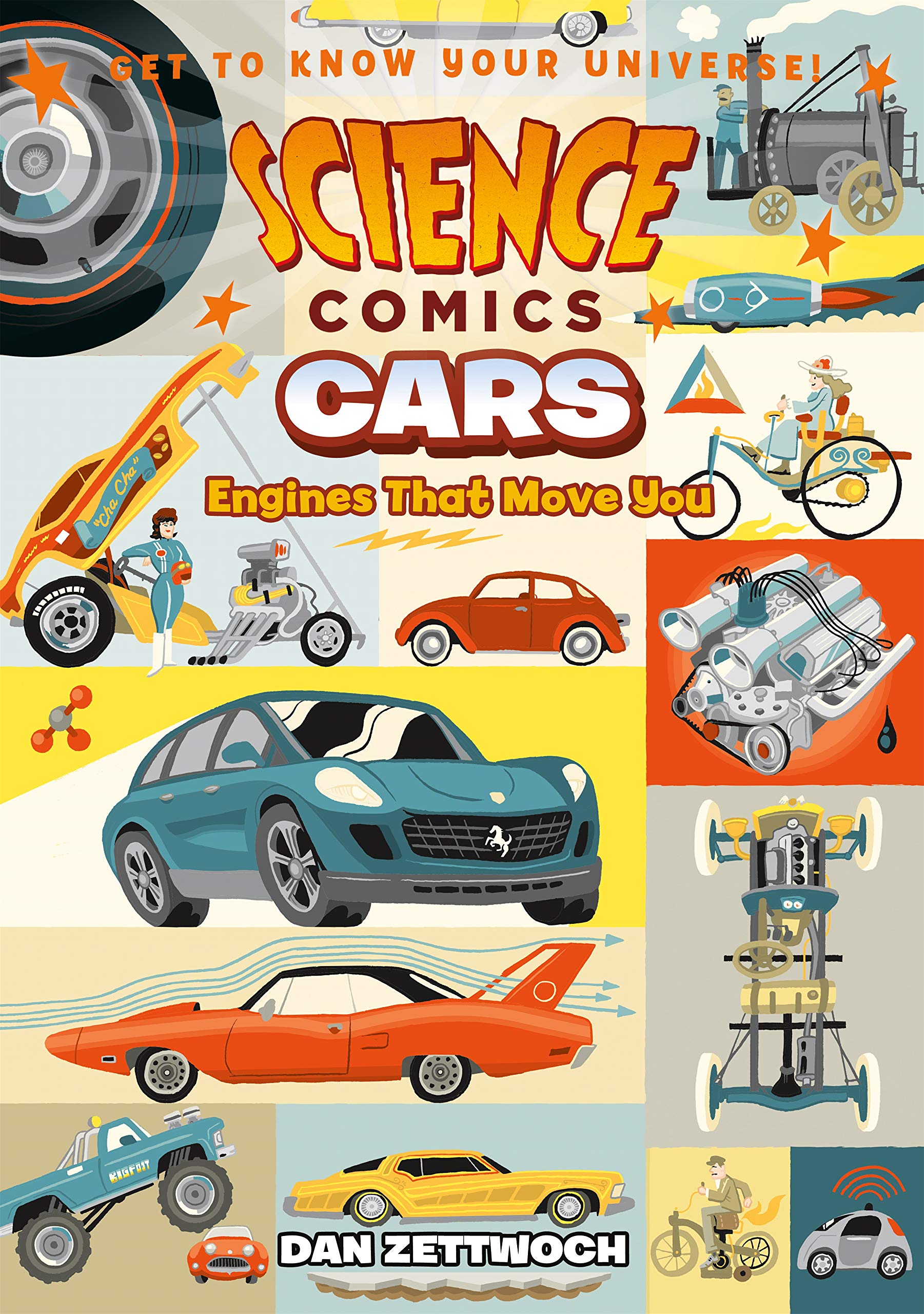 Synopsis
This graphic novel is set up in two parallel tracks. As the reader moves through the book, they learn about the history of automobiles, from the prehistory of cars, through the development of mass production, then the growth of cars to the massive numbers of cars in the world today, and finally, the challenges we face from the environmental toll of cars. At the same time, the book tracks the basic systems of a car: intake, compression, power, and exhaust. Along the way, there are countless delightful digressions, explaining how fuel plus an oxadiser makes fire and heat, how simple machines are incorporated in the design of an automobile, the history of the wheel, steam powere cars and so much more.
Why should I read this book?
Although it doesn't have recurring characters or a libretto tying the narrative together, every page brings new fascinating details about the engineering, history, science and aesthetic design of the automobile. This illustrations are realistically rendered.
Who is this book best for?
An intensely interested third grader could get something out of this book. It seems ideal for fourth grade through high school. This might possible be an interesting read for an engineering course, perhaps to accompany a unit on automotive mechanics. Generally, though, this one might be best for a classroom or school library.
Challenge Rating:
No Challenge
Heads up: Buying via our links may result in us getting a commission. Also, we take your privacy rights seriously. Head here to learn more.