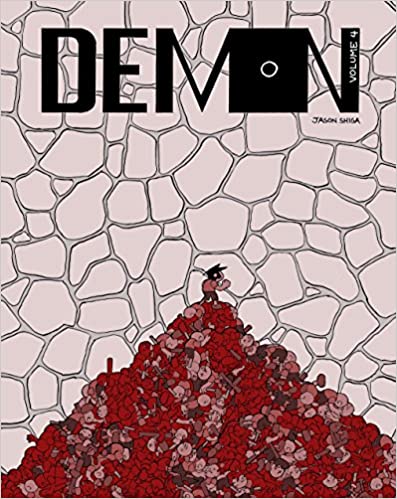 Synopsis
So the concept of the Demon series is that Jimmy is an actuary who, when he is killed, involuntarily transfers his mind to the nearest living human. The very first scene shows him, um, having possessed a child being born, emerging from the womb. So that the reader can keep track of him, Jimmy always appears with his original face. So the opening scene has a middle-aged man being graphically shown emerging from a woman. This scene alone makes it impossible to use this book in class without challenges. Final showdown between Jimmy and his daughter Sweatpea on the one hand and Agent Hunter and his forces on the other. Jimmy and Sweatpea must storm a fortress designed with their defeat in mind. Can Jimmy's tactical and logical mind rise to the occasion? It is pretty much a bloodbath.
Why should I read this book?
It is clever and logical and utterly fascinating the way Jimmy finds ways to strategically outmaneuver his foes. But it is also a bit disturbing to see his utter disregard for the human lives he takes along the way. He is not a monster exactly – he does this for his daughter and because he is backed into a corner – but there is still a Machiavellian quality to the story that is disturbing.
Who is this book best for?
It is an amazing story that can never work in a high school classroom – at least not this particular book in the series. Hypothetically, it would be good for anyone who likes logic and strategy and for those who enjoy good stories.
Challenge Rating:
Potential Challenge
Blood, violence, and mature themes including graphic birthing.
Heads up: Buying via our links may result in us getting a commission. Also, we take your privacy rights seriously. Head here to learn more.