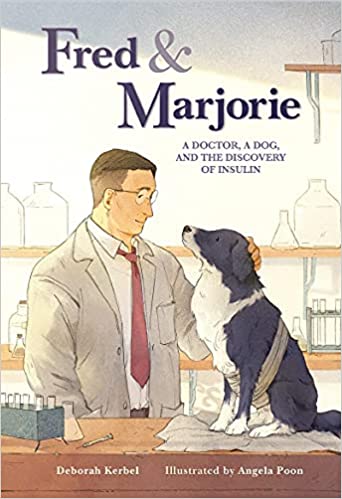 Synopsis
Fred and Marjorie follows the journey of Frederick Banting as he developed Insulin to treat diabetes at the University of Western Ontario. The book details at a high level the iterative process it took to isolate the chemical that was refined into Insulin and get it accepted into the scientific community as a treatment.
Why should I read this book?
The book is concise and approachable for all levels, including down to an elementary school level. Dr. Banting's discovery may not be well known to many ready and it can help to appreciate the pain and effort that went into many discoveries that we take for granted today.
Who is this book best for?
Since the book is relatively short (55 pages) and mostly describes things at a high level, it would be approachable for an elementary school level and up. The sacrifice of the dogs who gave their life for the discovery may be hard for some younger students so it may be best for late elementary school to early middle school
Challenge Rating:
No Challenge
The book does deal with the death of dogs, which can be emotional for some
Heads up: Buying via our links may result in us getting a commission. Also, we take your privacy rights seriously. Head here to learn more.