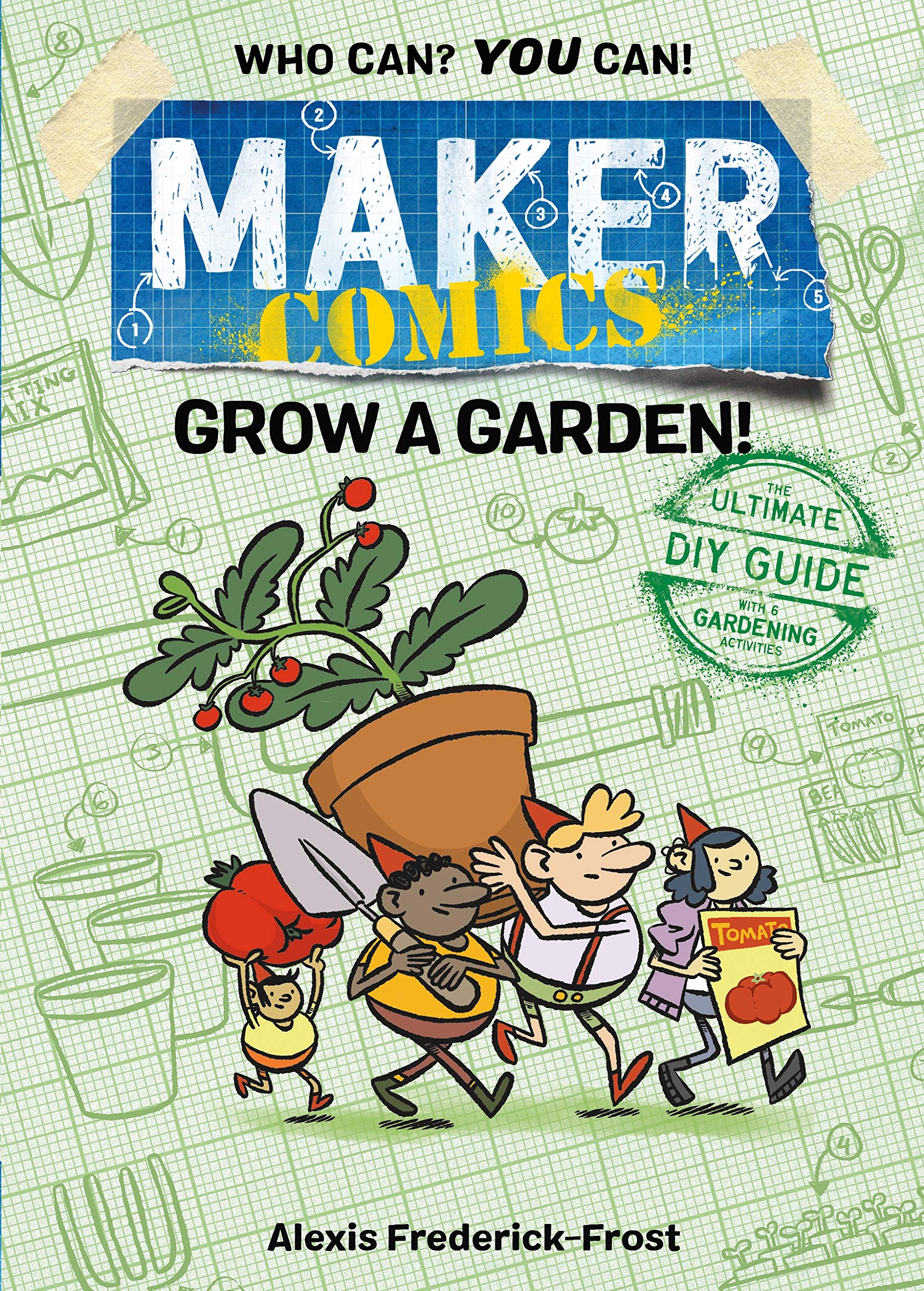 Synopsis
The narrative that binds this book together is that three gnomes who are friends end up in the same class, with Mr. Butternut, who emphasizes the importance of compost. They wish they were in a more glamorous class, but it turns out that Mr. Butternut is right — the soil is the key to growing amazing vegetables. They also find out, after somem moster invasions and a couple of other crises, that there is more to Mr. Butternut then they thought.
Why should I read this book?
While the story is interesting, I sometimes felt like it often got in the way of the really good part about this book – it offers some excellent advice and instruction for growing a successful garden in varied climates, with different soils, and from buying seeds and preparing beds to harvest. It is a nicely comprehensive book.
Who is this book best for?
The story in the book is most likely to be most interesting for third to fifth graders. But the information could be useful for any age student who is interested in gardening. This would be a good classroom or school library resource. I can't imagine it becing that useful for a science unit – but maybe if your school has a community garden, or if you are teaching an enrichment class.
Challenge Rating:
No Challenge
Heads up: Buying via our links may result in us getting a commission. Also, we take your privacy rights seriously. Head here to learn more.