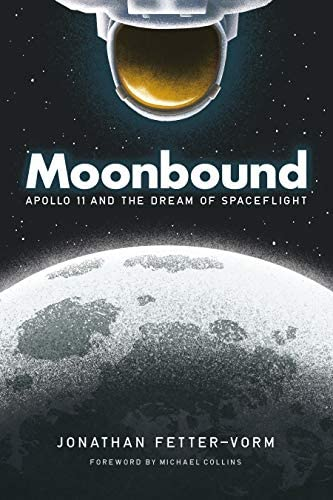 Synopsis
This is a focused graphic novel that describes the Apollo project, and how NASA gathered a team of astronauts, engineers, and specialists and together they did trial runs and eventually took off from earth, landed on the moon, and got back.
Why should I read this book?
The story of humans first journey to the face of the moon has got to be one of the most exciting and compelling stories of the modern world. The realistic images, sense of drama, and excellent connections of words and images in this book makes it a gripping tale. They came close to disaster on more than one occasion. There is a lot of valuable descriptions of engineering, physics, and history here too. It is a fun book to read.
Who is this book best for?
While the vocabulary would probably level this book at 5th or 6th grade because the images are clear, I think third or fourth graders with intense interest could make sense of enough to it for it to be a good read. Probably best for fifth through high school. I don't see this book fitting in as part of a while class study or probably not for literature circles either. This one is a great book for your classroom library or school library.
Challenge Rating:
No Challenge
Heads up: Buying via our links may result in us getting a commission. Also, we take your privacy rights seriously. Head here to learn more.