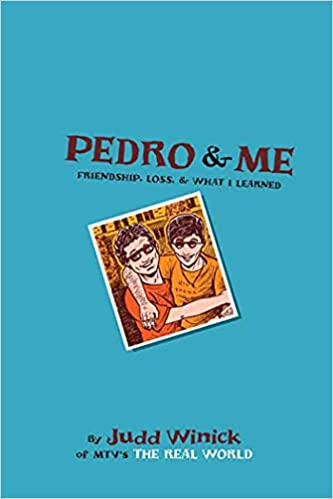 Synopsis
Pedro & Me tells the story of friendship between Pedro and Judd that began on the TV show The Real World. In addition to being HIV-positive, Pedro was an AIDS educator and during their six months of filming together became fast friends with Judd. This graphic novel tells the story of that friendship and the difficulty of walking alongside Pedro as he died at 22 years old.
Why should I read this book?
The graphic novel includes scenes of both Pedro and later Judd giving talks at middle and high schools to help the students learn about safe sex, how HIV and AIDS can be contracted, and other important aspects of sexual health.
Who is this book best for?
This book could supplement a unit on medicine, HIV and AIDS awareness, or sexual health which would be taught in late middle school or early high school.
Challenge Rating:
Potential Challenge
The book is candid about sex education as it relates to HIV and AIDS, and it takes a clear stance against abstinence-only approaches. However, it's quite possible that for this very reason this graphic novel is an important one to educate students, all told within the heartbreaking context of friendship and loss.
Heads up: Buying via our links may result in us getting a commission. Also, we take your privacy rights seriously. Head here to learn more.