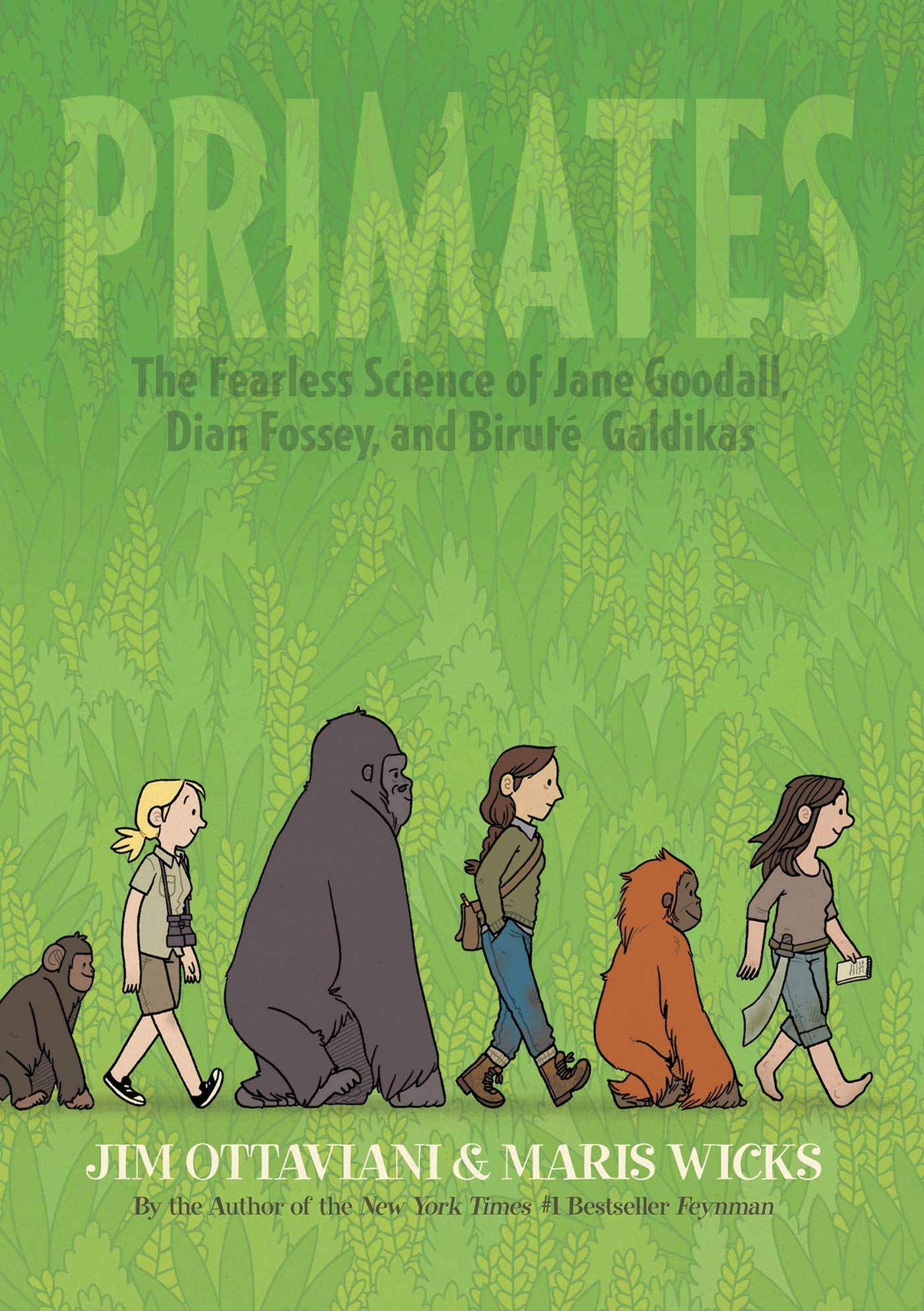 Synopsis
Ottaviani profiles three famous women scientists, all protégé of Louis Leakey, and how they studied and reported on the behaviour of three different primate species. Two things make this story fascinating. First. Leakey tended to encourage researchers who didn't have much scientific background. He was convinced that a lack of presuppositions made these three women better at observation. Second, all three women left quiet lives to become adventurers — living in jungles in far away countries. The art is simple, but excellent — especially the page lay-outs.
Why should I read this book?
The book does an excellent job of cataloguing the highly historically relevant study of primates to inform our modern-day knowledge of them. While dramatized and quite exciting at times, it does also remind readers of the long path that biology research often takes, and how seemingly boring studies can lead to huge impacts in a field.
Who is this book best for?
This one would work for about fourth grade and up. High school readers may find the book too juvenile — but if they give it a try, they may enjoy it more than they think they will.
Challenge Rating:
No Challenge
there is very subtle mention once or twice of Leakey making unwelcome advances toward Goodall, but such mention will most likely go right over the heads of younger readers.
Heads up: Buying via our links may result in us getting a commission. Also, we take your privacy rights seriously. Head here to learn more.
Note: this graphic novel is also available in