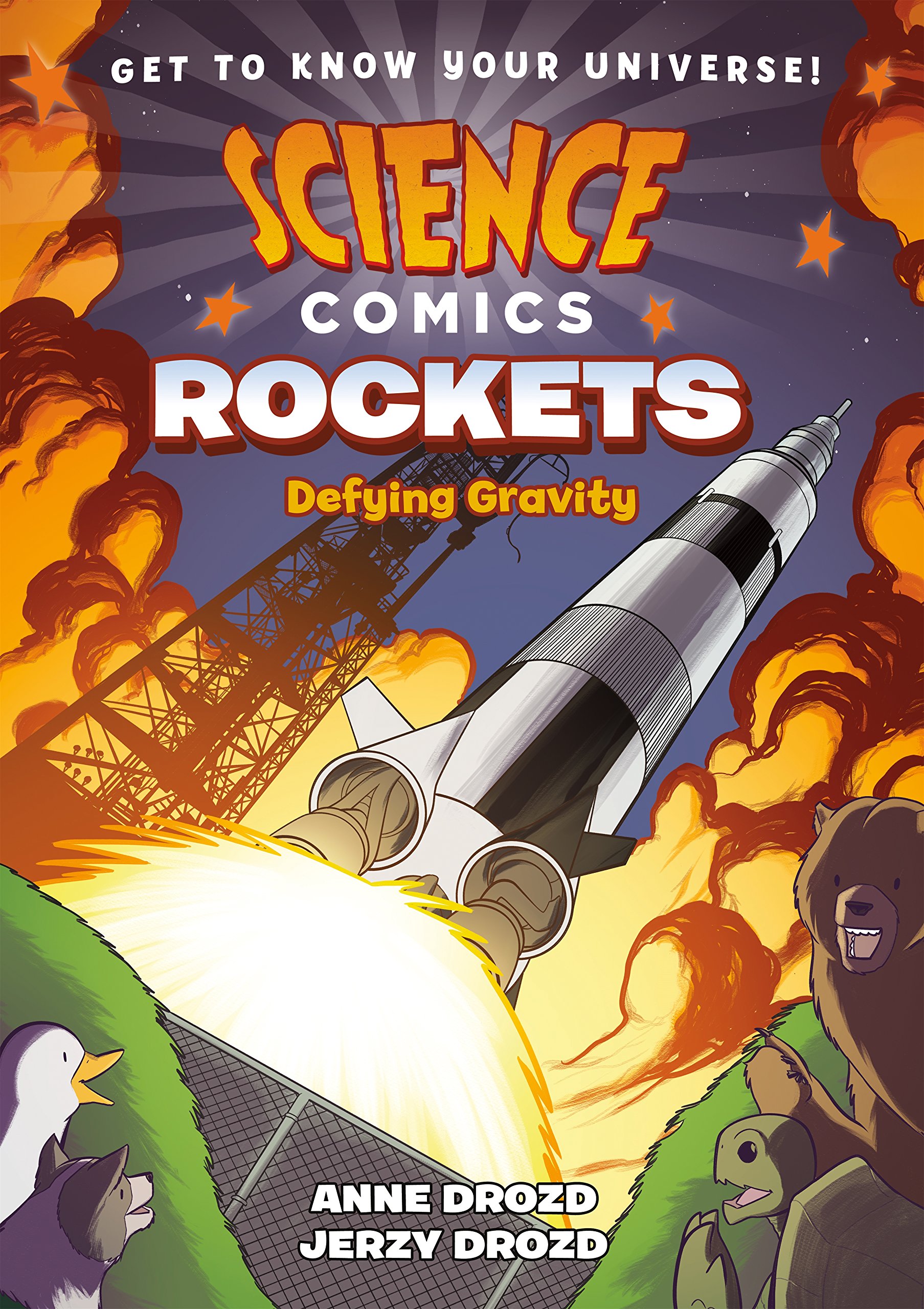 Synopsis
This GN summarizes the evolution of rockets and the overarching physics (classical mechanics, escape velocity, etc.). There are detailed drawings and illustrative examples to describe the physics underlying rocket design . The GN traces the historical development of the automobile from 400 BCE through the space race until the modern era (Private Rocket Companies, e.g. Space X).
Why should I read this book?
The story takes an approachable tone, narrated by a variety of animals and recognizes the contributions of animals and the broader scientific community to the evolution of rockets outside of the well-known names.
Who is this book best for?
High school students learning orbital mechanics, etc. in a General Science 10 or Physics 11 course could use this book for a general-use reference with illustrative examples. In addition, middle school and elementary school students will be inspired to pursue STEM disciplines in an effort to follow in the footsteps of these original space explorers.
Challenge Rating:
No Challenge
Heads up: Buying via our links may result in us getting a commission. Also, we take your privacy rights seriously. Head here to learn more.