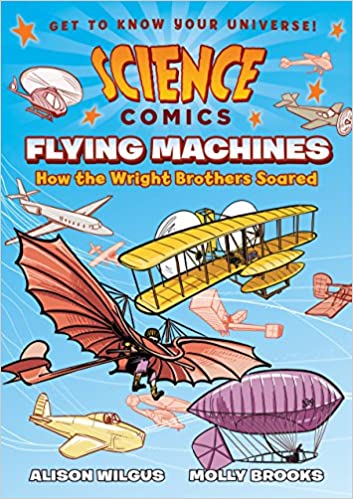 Synopsis
Narrated by the little sister of the Wright brothers, this graphic novel describes the problems and challenges the Wrights and other inventers faced in making a working flying machine. Along the way readers learn history, aerodynamics, engineering and general science.
Why should I read this book?
Although the writing is a little choppy, this book, like most of the graphic novels in this series does a really good job of using a solid story to lead readers through an exploration of how airplanes were invented and how they work. The illustrations are remarkably helpful, though the character's clothes are strangely boxy. Overall though, the images are clear, interesting to interpret, and beautiful to look at.
Who is this book best for?
This is a great book to get kids interested in engineering.
Challenge Rating:
No Challenge
Heads up: Buying via our links may result in us getting a commission. Also, we take your privacy rights seriously. Head here to learn more.