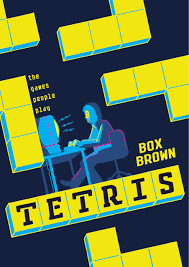 Synopsis
Tetris dives into the history of the well-known game by following its creator, Alexey Pajitnov, who worked as a computer scientist for the Soviet government. With iconic yellow, white, and black illustrations, this graphic novel talks about a bit of the history of game development, including arcade cabinet games through to the Gameboy, and the politics of releasing it to the world.
Why should I read this book?
This book gives interesting insight into programming, software development, and the work that goes into development computer games. If you've ever played Tetris and want to learn more about the journey of its development, look no further.
Who is this book best for?
Any reader interested in video games, business, or curious about the history of the iconic Tetris game will enjoy this read.
Heads up: Buying via our links may result in us getting a commission. Also, we take your privacy rights seriously. Head here to learn more.