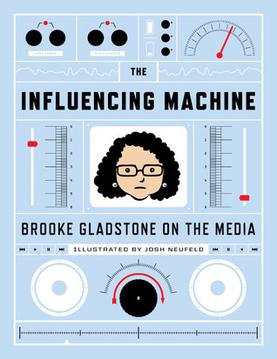 Synopsis
As a reporter and host of NPR's On the Media, Brooke Gladstone unpacks our complicated relationship with media including discussions of war, bias, and objectivity. By walking through the historical development of media and the ways in which we shape it, she highlights much of its controversy and complexity. It's a helpful reflection for everyone to learn something.
Why should I read this book?
This graphic novel gets the reader thinking about the influence of media and deep questions about the information that we consume and the ways in which it is presented to us. In an age of "fake news" and questioning truth and transparency, this book traces how we got here in an entertaining way.
Who is this book best for?
Given some of the heavy content (e.g. protestors posting cell phone images and video in 2009 of a young woman's death in post-election Tehran), this book is probably intended for young adults and adults.
Challenge Rating:
Potential Challenge
Depictions of death and war
Heads up: Buying via our links may result in us getting a commission. Also, we take your privacy rights seriously. Head here to learn more.