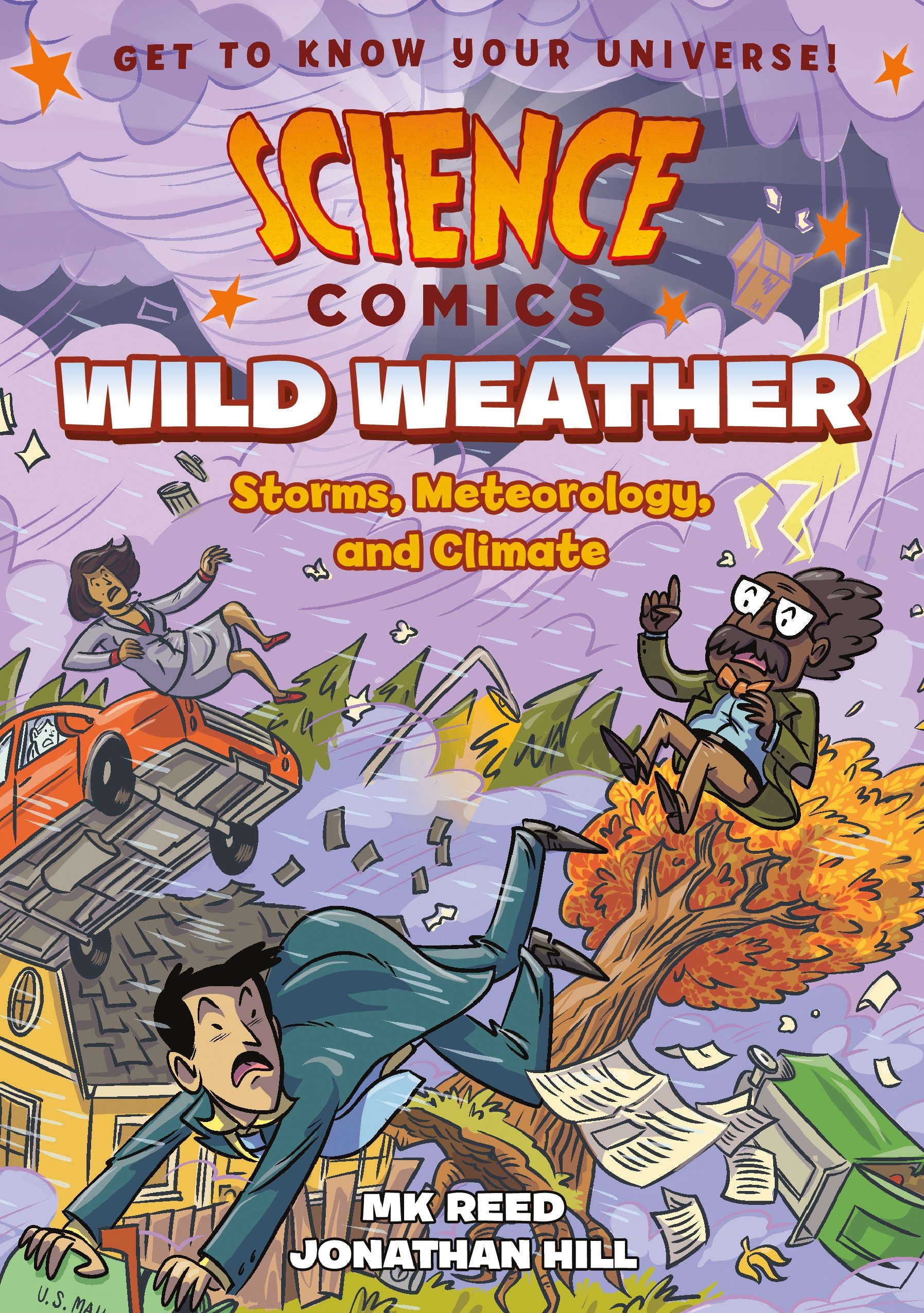 Synopsis
Chase McCloud, clueless news anchor, has said one too many ignorant things about the weather and meteorologist Norman Weatherby has had enough. While reporting on an upcoming blizzard, Chase makes fun of global warming and Norman decides to teach him a lesson – literally. He has the technicians cue up a powerpoint he used when he was a guest at a middle school and proceeds to explain to Chase about the layers o the atmosphere, how the atmosphere protects us, how the seasons work, why temperature changes on the planet, how water and air currents affect the weather, storms and other weather events, and much, much more.
Why should I read this book?
This graphic novel gives some of the basics for budding meteorologists, or even just to supplement a lesson on different types of clouds or layers of the atmosphere. The book also discusses floods, lightning, fires, droughts, and rainbows.
Who is this book best for?
The cartoony stye seems targeted to 3rd trough fifth or so. But the information would be informative for middle school, high school, and even college. A class set of this book would work well as a sand-alone meteorology unit. It would also be great for classroom and school libraries.
Challenge Rating:
No Challenge
In typical science form, the graphic novel describes why a terrible winter storm isn't evidence against global warming. For that reason, this book may be a good reference for inquisitive learners looking to ask questions and answer them with scientific methods but may also offend certain readers.
Heads up: Buying via our links may result in us getting a commission. Also, we take your privacy rights seriously. Head here to learn more.